…where food meets art, travel and life.
BROADCASTER INFO

&

MARKET COMPARISON
"The Basic Art of Italian Cooking by Maria Liberati" is in discussion to air on both "PBS" and the local cable channel.
"Create"; with the goal to reach national distribution via the 350 television channels that form PBS nationwide.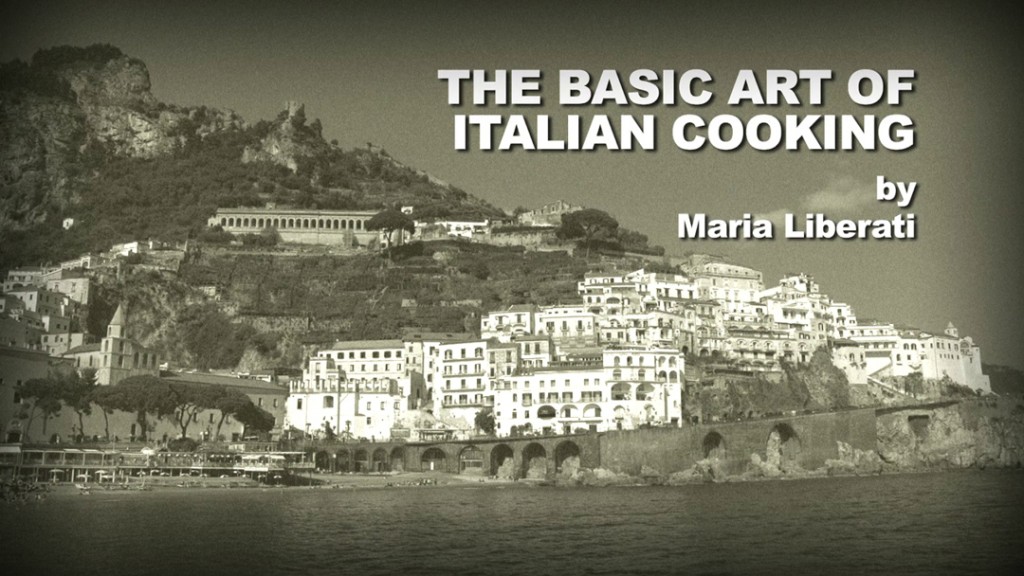 PBS
PBS is watched in over 117 million households, nearly every household or over 90% in the U.S. PBS reaches 99% of the market, matched only by ABC, NBC, CBS and FOX, far surpassing UPN, WB, and all cable networks. PBS has won more Emmys than any other Broadcast or Cable Network.
Every month 1 over 20 million people watch their local PBS stations. PBS is the network of choice for watching Cultural, Food and Traveling programming. PBS gives you access to unduplicated audiences.
PBS is the network that viewers tune into to watch educational television. (New York Times)
Another site where the show will be present is the PBS website with over 28 million viewers per month.
Sponsoring a PBS series offers a golden halo to the participating business or foundation. The well-educated and engaged viewers of PBS have a very positive view of its sponsors. This high level of viewer engagement and satisfaction leads to positive results for sponsors. In the "Harris Interactive Poll", viewers indicated an overall appreciation for sponsors, rated more highly those companies they recognized as PBS sponsors, and indicated that they would choose to purchase from PBS sponsors.
More than two-thirds of viewers believe that companies that sponsor PBS have a commitment to quality and excellence, and would choose to purchase fro such company. Overall, there is a 20% increase in perceived sponsor quality among those who correctly recalled sponsors vs. those who didn't.
(Source: PBS Sponsorship— Awareness and Impact on Quality Perceptions, Harris Interactive, August, 2012.)
Create
"Create" started in 2006 from collaboration between WGBH Boston, WNET New York, and other American Public Television Companies. "Create" is broadcasted by over 190 stations via cable, and reaches over 80 million households.

Home DVD
The "Home video DVD and/or download" set of the shows will be available on the PBS website. This gives viewers the chance to buy either the DVD's or the downloadable version, for people who did not have a chance to see the broadcast. In each episode the advertisers will occupy the same spot as in the broadcast episodes.
Website 

Every month over 28 million people visit PBS online.
The Show's website will contain detailed information about each episode such as extended information about what they have seen in the series. The Forum area will allow people to post their questions and advice about other places to explore, dishes, ingredients and advice about the area, photos and more. Advertisers can have more ads and videos included in the website. The site will also include downloadable short video segments for people to watch on the web and on their mobile devices.
All Advertisers and/or product placement companies will be able to request a position on the show website via a widget or click that will take the users to their website. The position request will need to be discussed with the production company. There are different opportunities in order to become part of the show. It is possible to become:
• Advertisers
• Product Placement

if you need more information feel free to contact us: